Numark's iDJ Pro is no longer prototype
The Numark iDJ Pro, which was first witnessed as a prototype at NAMM has finally got the "OK" to be mass produced.  The iDJ Pro is revolutionary because it's in its own class – and it fills the void that other units only partially satisfy.
Using a laptop to replace vinyl records was once considered revolutionary, but it also led to a host of problems like having to mount a screen that blocked the DJ's view of the audience.  In a way, it disconnected the DJ from the dance floor.  Controllers improved the situation (eliminating the need for a QWERTY keyboard to trigger cues), but still suffered from the need to stick a laptop somewhere in the booth.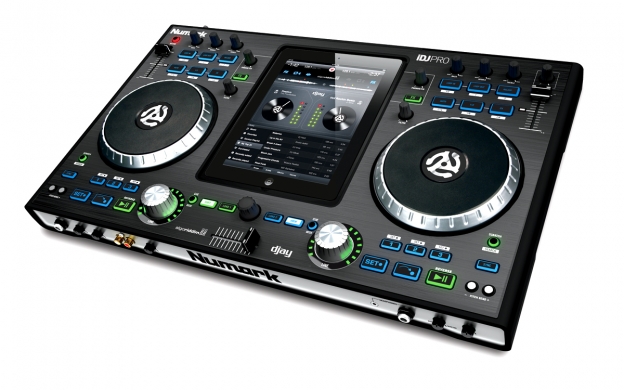 The iDJ Pro is the first to completely integrate the iPad into the mixer and controller itself.  No more keyboards; and no more mouse clicking.  Everything is at your fingertips and yes, the crowd can now see your face.  There is perhaps nothing as functional at this size being offered on the market right now.
http://djworx.com/numarks-idj-pro-is-no-longer-prototype/