MXR SF01 Slash Octave Fuzz
If you aren't satisfied with your current collection of guitar effects pedals, here is something new to try out.  The former Guns and Roses guitarist, Slash, has just given the go on a signature guitar pedal designed to give you the octave fuzz that is characteristic of guitarists like Jimmy Hendrix and Dan Auerbach.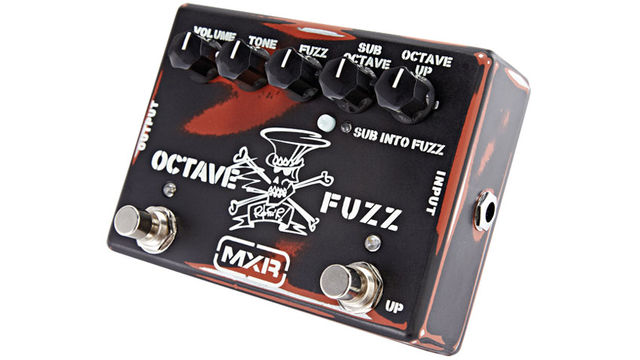 The pedal itself features two stomp-able buttons for octave and fuzz with five separate knobs to control tone and volume, among other things.  It might require a bit of learning to get the mix of fuzz and tone just right, but once you find that sweet spot you'll be sure to produce that classic low-fi sound that you're looking for.
http://beta.musicradar.com/gear/all/guitars/fx/distortion/sf01-slash-octave-fuzz-561353/review