Vox AC4C1-BL Mini Amp
Vox amplifiers have been around for quite some time, and bands like the Beatles are what helped them reach such staggering popularity.  Over the years, new models and renditions of older models have taken on technical changes like new circuits and updated speakers – but the classic outer shell has always remained true to the original form.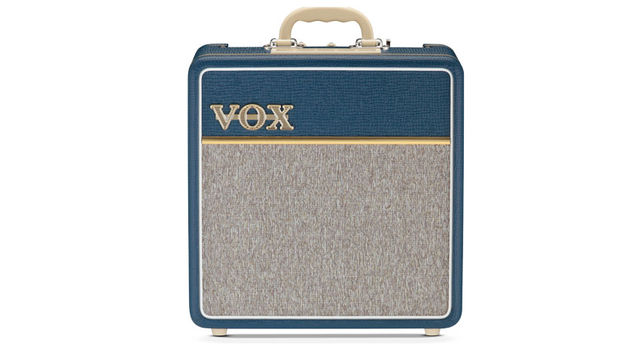 The Vox AC4C1-BL is actually based off an older design, but has been given a facelift to give it a slightly more modern look.  It uses the EL84 Top Boost circuit which was also employed on models crated back in the 60's, and is capable of enough output for a small show.
http://beta.musicradar.com/gear/all/amplification/instrument-amps/guitar-combo-amps/ac4c1-bl-561942/review