Niles Audio Outdoor GeoRealistic and Discrete Garden Speakers
Having speakers at any type of social function adds to the mood and environment created – as long as you have some music to pump out of them.  If form takes precedence over function, then Nile Audio GeoRealistic speakers would be the next logical addition to a backyard pool party.  Instead of hauling out larger speakers like KSC KW122's, which are more suited to formal occasions and parties, Nile Audio's speakers are meant to be heard and not seen.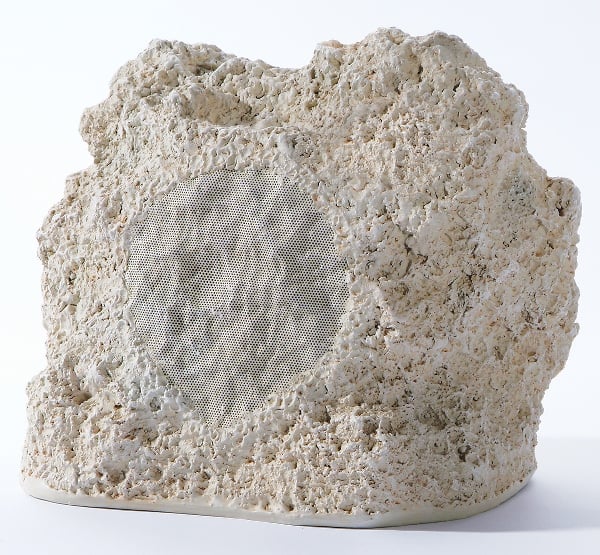 They come in a variety of natural shapes like rock garden rocks, but are also created to simulate potted plants and planters.  They are also created with materials built to withstand their environment they are set in.
http://www.audioholics.com/reviews/speakers/niles-audio-outdoor-gss10-gs4-rs5-rs6-ps6si