Sonic Youth Recover Stolen Guitars After 13 Years
Sonic Youth had been in music news recently after getting back together to re-release some classic tunes for their adoring fans.  Now, it seems like their adoring fans have gotten back together for Sonic Youth.  A notorious theft took place after one of their shows in 1999, when unknown thieves raided their van at a show in Orange County.  The Band members were furious and did what they could to retrieve the stolen equipment.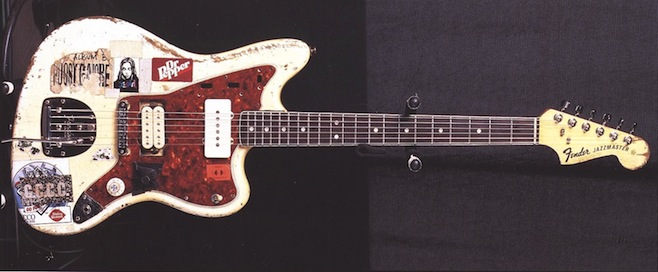 A young teen had mentioned to them at the time that he knew the whereabouts of their infamous guitar; but the band dismissed the kid's words.  Recently, 2 of their guitars have mysteriously re-appeared on their doorsteps.
http://pitchfork.com/news/47906-sonic-youth-recover-stolen-guitars-after-13-years/