AKG DMS70 Dual digital wireless system
AKG has been a leader in the  microphones and headphone department, not only in performance but in their design originality.  Their studio headphones are some of the most used, and offer supreme comfort.  The next logical step for them to take is to bridge the gap in-between with their DMS70 Dual Digital wireless system.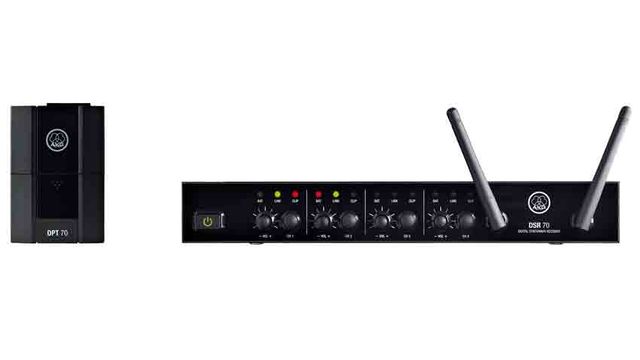 This new digital transmitter system has not come without its complications, especially when choosing which frequency range to use without requiring a license.  Regardless, the transmitter and receiver have been built to provide 24bit 48 kHz uncompressed audio with an un-boosted response for those working in the studio setting.
http://beta.musicradar.com/gear/all/guitars/guitar-accessories-components/guitar-accessories/wireless-systems/dms70-dual-digital-wireless-system-562068/review