California Headphones Silverado Over-Ear Preview
Here's an interesting set of headphones for you.  A headphone company known as California has just introduced their Silverado Over-ear headphones for those who are tired of modern designs that lack old-school charm.  The stitched head strap and skeleton connection to the ear cups really takes you back to the WWII ear when modern materials and plastics weren't as widely available.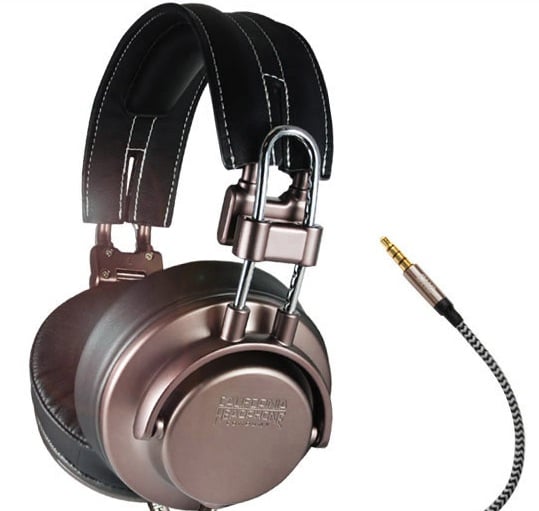 They do, however, come with modern padding and advanced drivers – so although they might not look the part, they definitely are updated for the times.  The cups themselves are rather large and look similar to Pioneer's HDJ-1000's or an old pair of Technics headphones.
http://www.audioholics.com/reviews/speakers/headphones/california-silverado-pre