Chicago Morning News Show Anchors Go Nuts While Ty Segall Plays
Youtube has a lot of thanking to do to news anchors and their brief moments of hilarity.  Every now and then we get lucky enough to hear a conservative news anchor drop the F bomb or say something foolish in a Freudian slip.  On the lighter side of things, they know how to have fun as well.  Aside from the chit chat between news reports, they sometimes break out into song and dance, as witnessed on Chicago's WGN Morning News Program.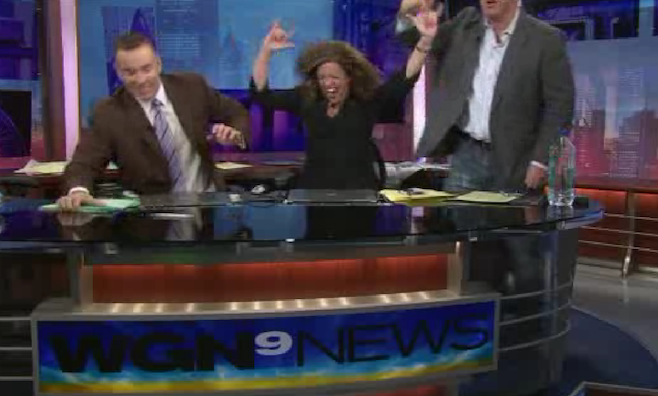 Three news anchors went nuts as they rocked out to the rock and roll sound of Ty Segall, at the Pitchfork music festival.
http://pitchfork.com/news/48065-watch-chicago-morning-news-show-anchors-go-nuts-while-ty-segall-plays