Sony Creative Software SpectraLayers Pro
If you're a Traktor or SSL user, you're already used to viewing audio waves that clue you into the kicks and snares of any song.  Instead of relying on your ears along, seeing the music allows you to judge where each note will hit and even predict where you 2 songs might be off tempo.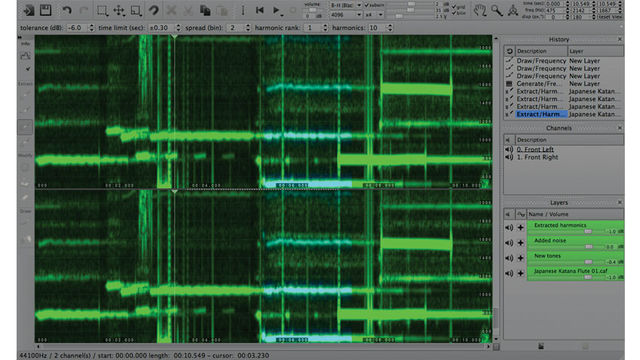 Spectral audio editing takes this approach, but is a bit more complex than your standard wave form. Sony Creative Software SpectraLayers Pro was designed to stab at it from this entirely different approach; a visual approach.  While it is initially more difficult to use, the amount of creativity and the ability to create music from scratch is definitely worth a try. 
http://beta.musicradar.com/gear/all/computers-software/audio-editors/spectralayers-pro-564364/review