Vox AGA30 – An acoustic amp with its own voice
If the ability to scratch on a vinyl turntable represents the true nature of a DJ's skills, then the ability to shred on an acoustic guitar should shine light on the guitarists' talent as well.  Unfortunately, there are a lot of minute details that simply cannot be heard on an unamplified acoustic guitar – to which there is only one solution: acoustic amplification.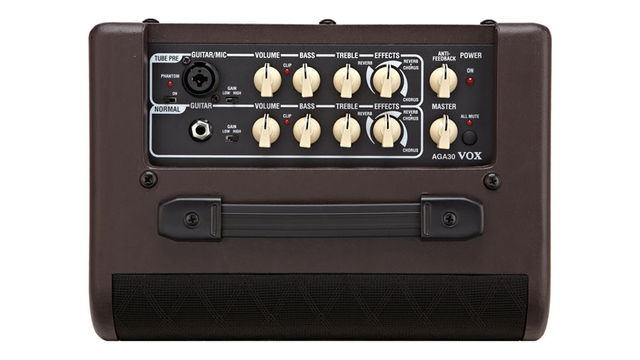 Again, boosting an acoustic guitar is never ideal (compared to an electric guitar), but this doesn't mean your options are nonexistent.  The Vox AGA30 is a small 30-watt amp that boasts a reasonable output level and some distortion and reverb options as well.
http://www.musicradar.com/gear/all/amplification/instrument-amps/acoustic-amps/aga30-565367/review