NuForce S3-BT CD Quality Bluetooth Speakers Preview
A great pair of studio monitors will run you from $200, all the way up to $1000 – depending on what you expect from them.  KRK Rokits run the entire gamut, and DJs or Producers have a special place in their heart for these bright yellow coned monitors; but it's not just the simple design or power output that propels a person to choose one monitor over another, it's also about connectivity.
The most basic of basic lower powered monitors will probably only provide you with RCA, eighth inch, or quarter inch jacks for audio inputs.  This helps keep the costs low, but also banks on the fact that every mixer out there has at least 1 RCA monitor/record out.  If you want to keep your audio free from interference, balanced XLR jacks are the only way to achieve this – and the Rokits have both options.
How about if you want to skip the wires altogether?  Common criticisms will likely boil down to quality issues due to interference and wireless connectivity – but if you factor in the amount of wireless devices we can use to transmit audio, it seems to be worth the effort.  NuForce S3-BT Bluetooth Speakers are really one of the first models to take Bluetooth seriously and offer it as a genuine way of receiving audio from wireless devices.  They use the latest AAC and apt-X Bluetooth compression codecs which are fully compatible with both Apple and Android devices; and they are said to be capable of producing CD quality wireless audio.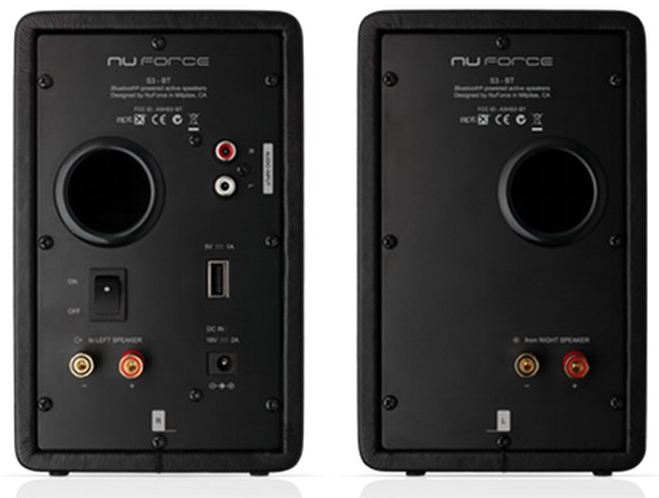 http://www.audioholics.com/reviews/speakers/lifestyle-desktop-and-portable/nuforce-s3-bt-pre