MartinLogan Mikros 90 Reference On-Ear Headphones Preview
There is no shortage of headphones available for the consumer and DJ market.  For almost every device out there (mp3 players, smarphones, tablets) there lies a need for headphones – and not just the cheap ones that you get for free.  The great part about this is that, because such a wide range of uses for headphones exist, numerous styles of headphones are available that differ in terms of design and well as cost.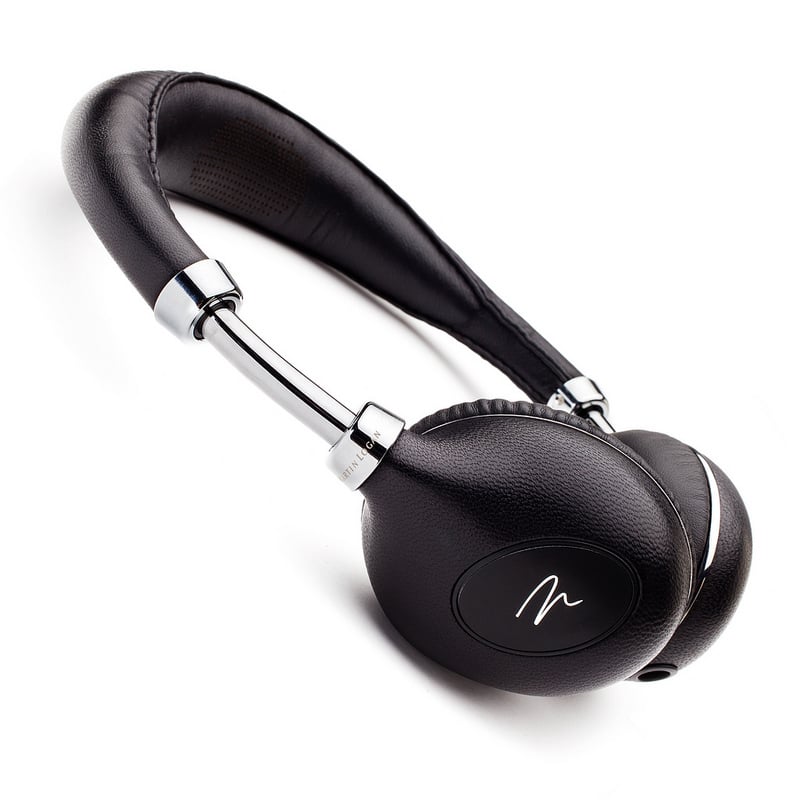 Functionality and comfort are two big factors for working DJs who have the cups on and off their ears frequently, and a design that can take abuse while delivering clarity if preferred.  AIAIAI TMA-1's offer something simple that works at a price that's obtainable.  Those more concerned with style and looks might go after a pair of Beats by Dre. or the always pleasing Pioneer HDJ-1500's.  Even with such great options, there's still a market for stylistic type headphones that offer a little more class and refinement.  Take the MartinLogan Mikros 90 headphones for example.  With the boutique name and unique shape, it sets itself apart from more modern designs – in fact it almost looked like an old pair of Sony Walkman headphones, except they're leather wrapped and built substantially tougher.  Are they worth the $300 price tag?  In terms of style and class, they might be worth the purchase.
http://www.audioholics.com/reviews/speakers/headphones/martinlogan-mikros-90-pre