Unmonday 4.3L AirPlay Speaker Preview
There have already been a few wireless speakers review on UniqueSquared.com, and while this may not seem like the current run-of-the-mill product in demand for DJs and Producers, the early seeds of this new technology will no doubt affect the way DJs shop for small speakers and monitors in the future.  There are already enough cables to deal with, and when setting up your rig from scratch (assuming you're bringing your own gear to a gig) it's difficult to keep wires organized without looking like a tangled mess.
The KRK Rokit series are popular because of the inherent value of having a small yet powerful speaker near your mixer for monitoring.  However, mixers usually come with many or few speaker output connections, creating compatibility problems when using somebody else's gear.  Sometimes RCA cables are subject to interference over long distances, and sometimes a cheaper mixer lacks connections for balanced XLR outputs.  This is where wireless audio will come into play.  Apple's AirPlay protocol is enabling speaker companies to create devices that eliminate the need for wires, meaning a quicker setup time for you.  Unmonday's new 4.3L wireless speaker is one of those odd designs that can be used in different configurations depending on the space your have available to you.  Of course, this technology isn't cheap yet, but the future of wireless audio looks promising for all.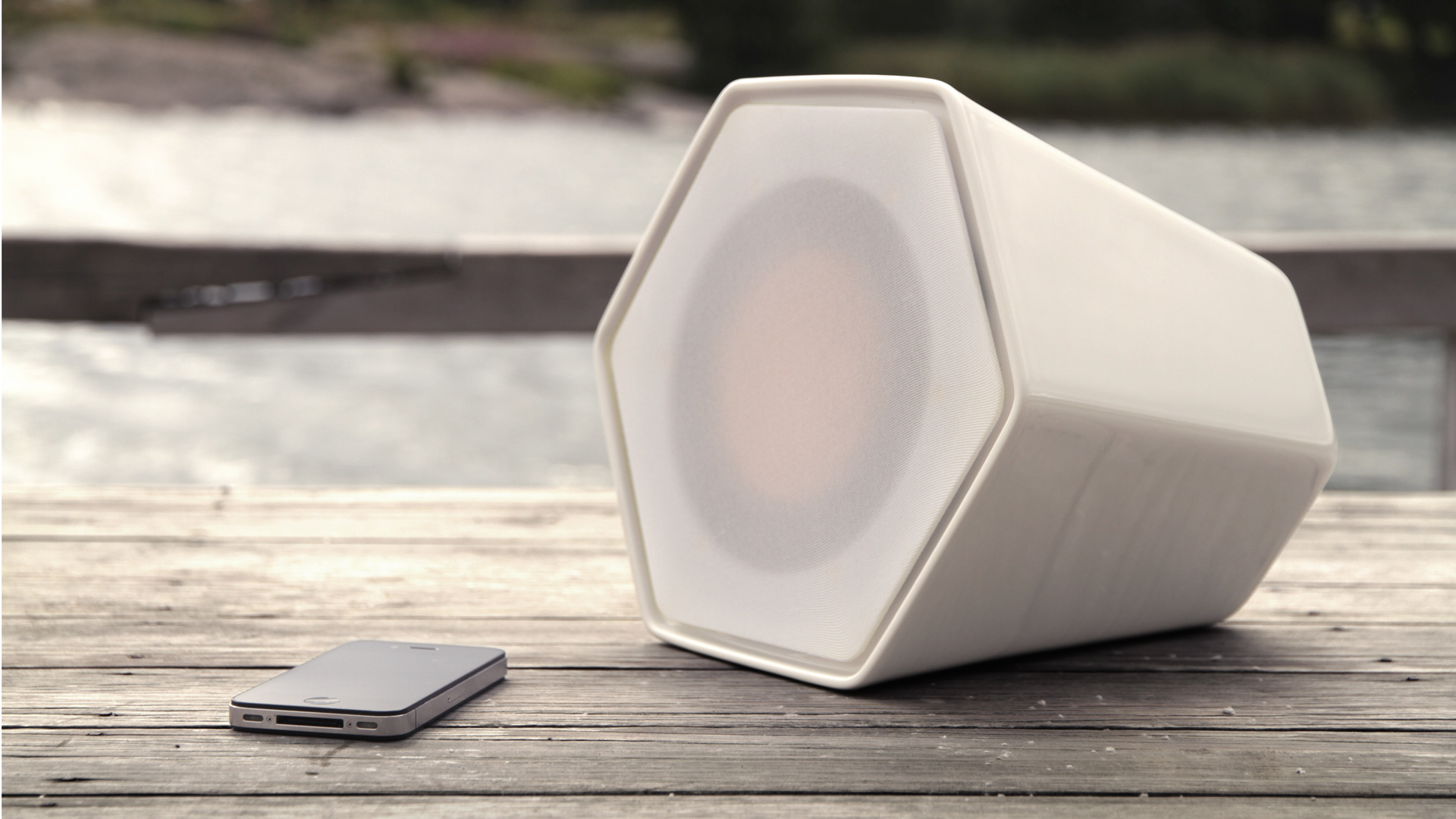 http://www.audioholics.com/reviews/speakers/lifestyle-desktop-and-portable/unmonday-4.3l-pre