Edifier e10 Exclaim 2.0 High Performance Desktop Speakers Preview
A great pair of studio monitors are also small enough to fit on the desk for casual listening and gaming or production use.  While they do not typically come in any unique form factor, they deliver the results needed for accurate listening and production usage.  This setup is more than plenty of someone who only needs sound projected from their computer screen to their compute chair, but perhaps it seems to bulky and doesn't seem to fit with the same style of your iMac?  More speaker companies are taking advantage in the advances of wireless audio technology, and are producing more stylish designs, while minimizing bulk and wires usage.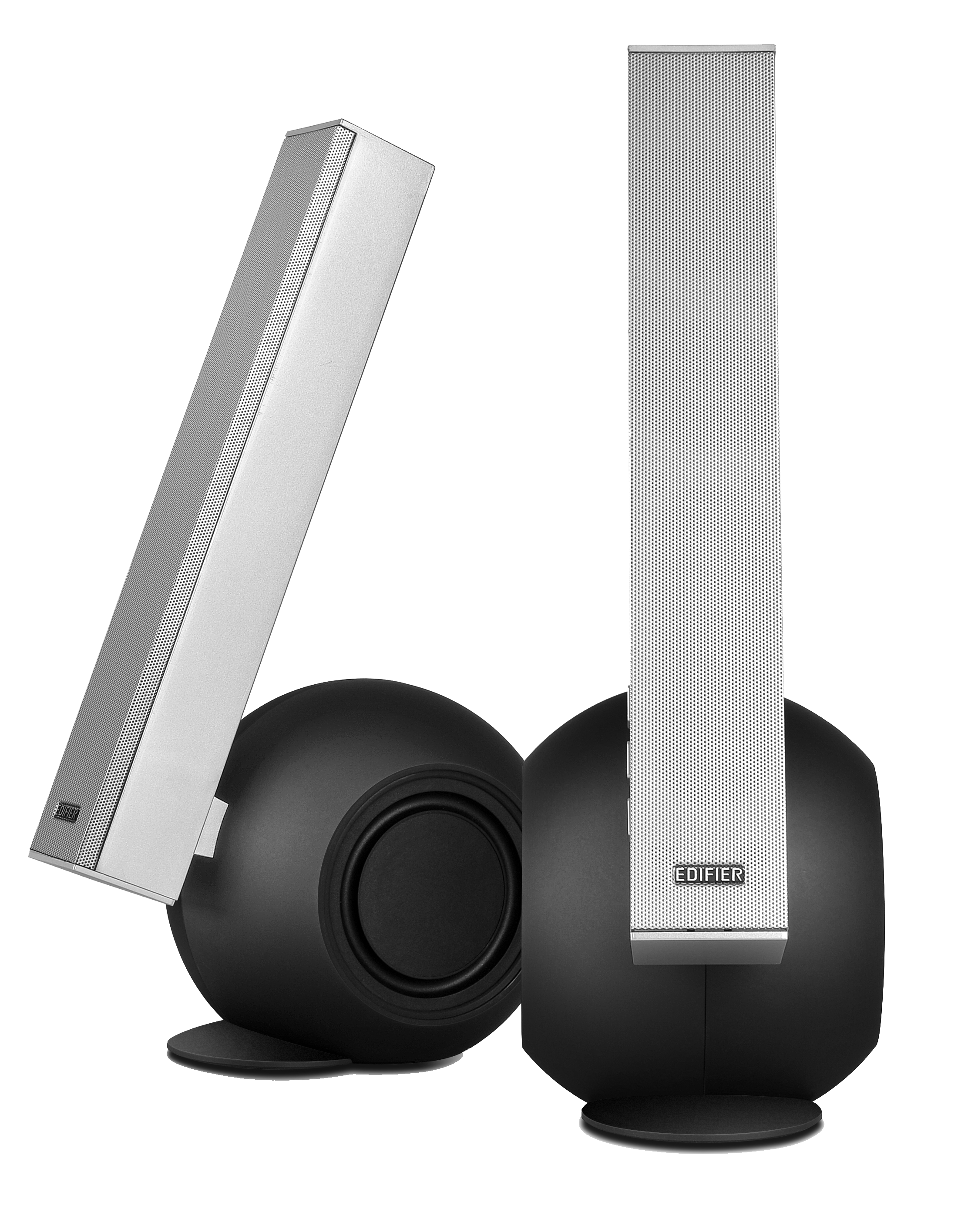 These e10 Exclaim speakers by Edifier sport a unique tilted look that take up very little surface area on your desk, yet are mounted in such a way that they aren't likely to topple over if they're brushed the wrong way.  The two speakers (no subwoofer option) use 3 inch drivers with a 3 inch mated passive radiator.  The added bass contribution is generated by the snail shell bass chamber, which sits at the bottom of the speaker and acts as a counter weight to keep it from tipping over.  These aren't top end speakers by any means, but they deliver performance and style at under $100.
http://www.audioholics.com/reviews/speakers/lifestyle-desktop-and-portable/edifier-e10-exclaim-pre