id America Metropolitan In-Ear Headphones Review
It may be pretty tricky to spot the difference between a $30 pair of earphones or in-the-ear headphones, from looks alone.  Although there can be a lot of technology and design that goes into making a pair of these, on the outside – you can easily be deceived.  There are popular brands of sound isolating earbuds that do what they're supposed to do, which is, transmit audio.  The difference between a pair of Shure SCL4 headphones and another brand, such as skull candy, can only be spotted from the outside with the logo that people can see with their eyes.  Of course, once you actually put them to your ear it's a completely different story.
If you're looking for a cheap pair to take with you on the road (and you aren't afraid to break or lose them), id America Metropolitan makes a pair of colorful in-ear headphones that look the part – plus they come with a few added features.  The cables have an inline volume control attached to them and get this; they also come with a built in microphone for those who enjoy hands free talking in the car.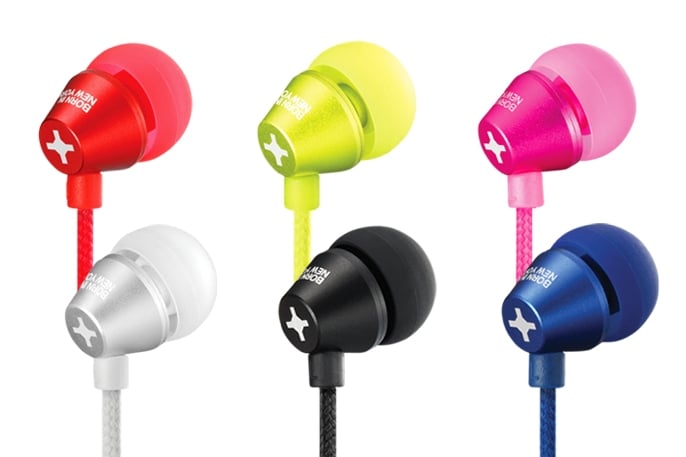 Like I said, they are still considered a pair of cheapy headphones – but at least they come with a few added features.
http://www.audioholics.com/reviews/speakers/headphones/id-america-metropolitan