Monster ClarityHD Model One Speakers Video Review
Some people purchase headphones because of the cool factor that comes with it.  There nothing wrong with that, as long as the headphones are of decently quality and worth the high price tag.  Beat By Dre probably take the cake for being trendy and noticeable, while still being able to deliver good sound.  If you're a hiphop lover than you probably already know where Dr. Dre comes from – but you may not know much about Monster, the gear company behind the entire production.  Monster is more frequently known for their "Monster Cables", which have become a household name like Kleenex is for tissues.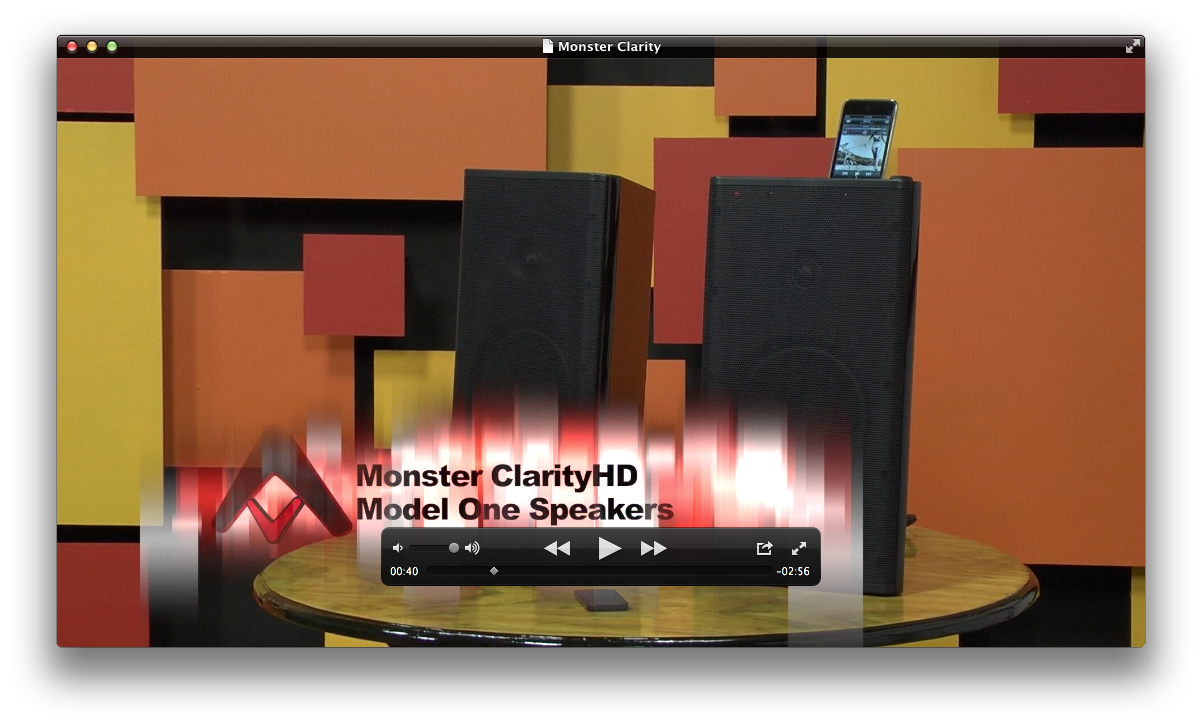 Monster cables take the very simple and utilitarian RCA cable and make it something much more durable and shielded.  Likewise, they come at a higher price – but you can be sure that your audio will not be degraded from one of the weakest parts of your audio system.  Monster has also created a pair of wireless speakers known as Clairty HD Model One speakers.  Naturally, they look upscale and professional, but they also seem to have their own cool form which rivals that of later model Bose designs.  It's designed for wireless connectivity to your listening devices, because wires aren't that cool.
http://www.audioholics.com/reviews/speakers/lifestyle-desktop-and-portable/monster-clarityhd-model-one-video