Native Instruments Action Strings
If you take a look back at the classic movies that we love, you'll find that not only are they cinematically appeasing, but they tend to appeal to the other senses as well.  Our brains are wired to understand transitions within a movie; for example, a dark and eerie screen shot lets us know that there is something bad lurking about, and pauses after a funny line let us know that it is okay to laugh.  Another one of our senses that is crucial to understanding the feeling behind a screen shot is the music.  Take a movie like the Godfather, where tragic and suspenseful scenes are usually depicted alongside a score of classical music.  There's just something about the violin that tells our brains what will be coming up next.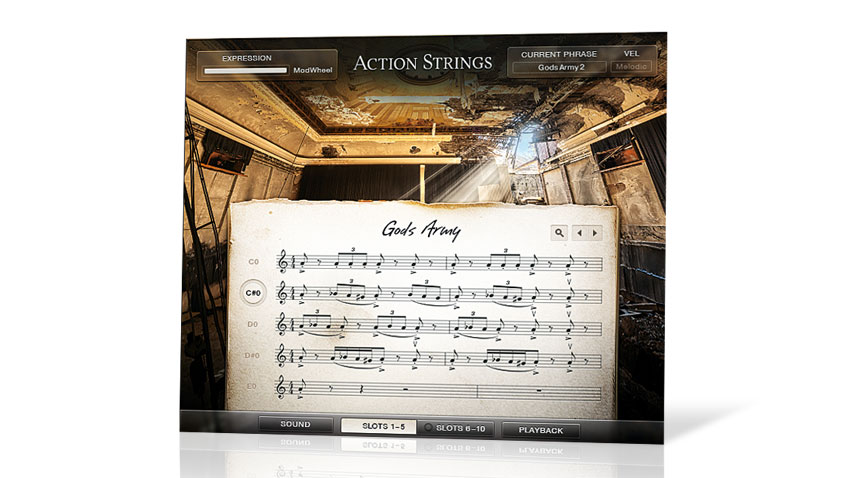 Composing a classical score with epic orchestra music is no small task.  Film producers usually skip the workstation and go directly to a live performance orchestra to get the point across – but this doesn't mean it cannot be done using computer software.  Native Instruments Action Strings was designed specifically to provide an awe inspiring orchestra sound, without the use of a philharmonic orchestra.  Although it lacks access to an onboard mixer for mixing, it does provide the producer with an instant sense of epic music production.
http://www.musicradar.com/gear/tech/computers-software/virtual-instruments/action-strings-569154