Paradigm Millenia CT 2.1 Speaker System Preview
When choosing speakers for any type of environment or setting, there are many factors to choose from to help you make your decision.  Price range is always a key issue in the beginning, because no matter how good or bad a speaker is (in any price range), you will be limited to choosing a select few speakers that meet all of your requirements.  A home theatre system, although not meant for the massive sound that a portable PA system can output, might be a good option if you are looking for multiple uses – not just production and DJing.
Monitors are always an option, as long as you know what to expect from.  Listeners might confuse the clarity and speaker specifications with attributes that they aren't actually looking for.  Monitors might just be too "thin" sounding to use for gaming speakers, and likewise just because your Sony headphones or your Beat By Dre are great at adding midbass to your music, it doesn't mean that they'll do you any good in a production environment.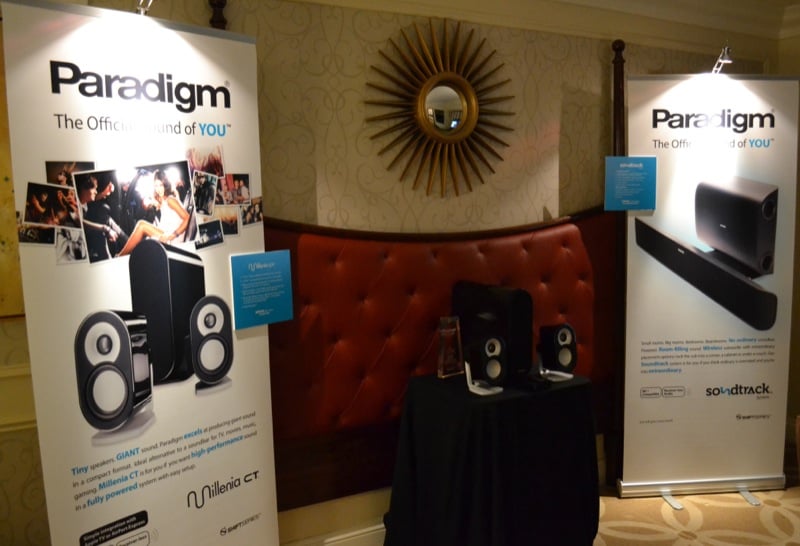 A 2.1 speaker system might be what you're looking for by providing you with clear sound AND the ability to boost audio ranges where it is needed.  Paradigm's Milennia CT 2.1 Speaker System will provide much more than a bookshelf speaker system – but also give you the option of wireless connectivity and networking.  
http://www.audioholics.com/reviews/speakers/satellite/paradigm-millenia-ct