Definitive Technology Sound Cylinder
If you decide to go with a Macbook for your laptop, you will benefit from features that other laptops and operating systems have yet to acquire.  The suspend, shutdown, and sleep features are lighting fast compared to any Windows machine, and the sleek designed case still blow lookalikes out of the water.  Like all Macs running OSX you will also benefit from visual and audio performance boosts that aren't always found on Windows computers.  However, there is one arena where both the Mac and PC will suffer.  As it stands, there isn't an Apple product that comes with a decent pair of speakers right out of the box.  For this you have to go aftermarket.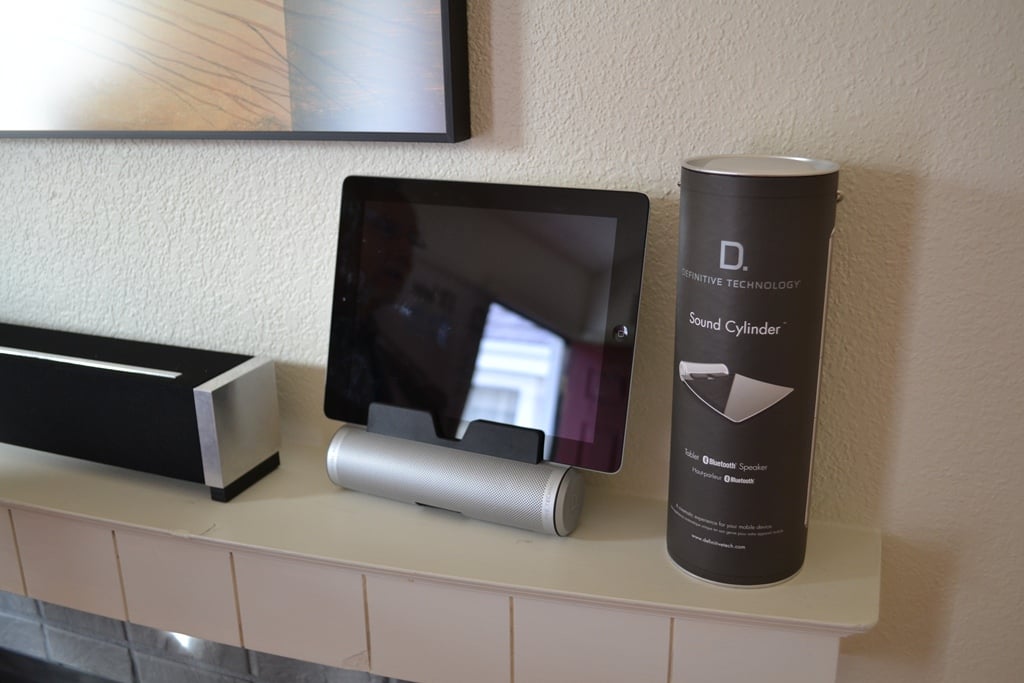 Assuming that you already have large PA speakers for large events and a pair of worthy studio monitors for at-home production, you might find yourself needing something in between.  This is especially true if you're intending to produce or mix music from your iPad.  A direct 30-pin connector speaker unit makes it simple to connect and transport your audio with any hitches.  Definitive Technology's Sound Cylinder is shaped exactly like it sounds.  It's round cross section makes it unobtrusive when rested on an edge, and it puts out a decent amount of sound.
http://www.audioholics.com/reviews/speakers/lifestyle-desktop-and-portable/definitive-technology-sound-cylinder