Kong Audio Chinee Orchestra
If you talk to different producers, you'll begin to understand the differences in what they consider to be the makings of a great song.  There are various aspects to music, and when a producer decides what it should sound like, some of them already have it pictured in their head –while others seems to just create as they go.   Obviously they want to make something memorable; but a good song is much more than a catchy hook and a novel beat.  It requires the proper instruments working together, and they also need to complement each other.  It is possible for an audio track to have too much going on, and it can fail due to it being over complicated.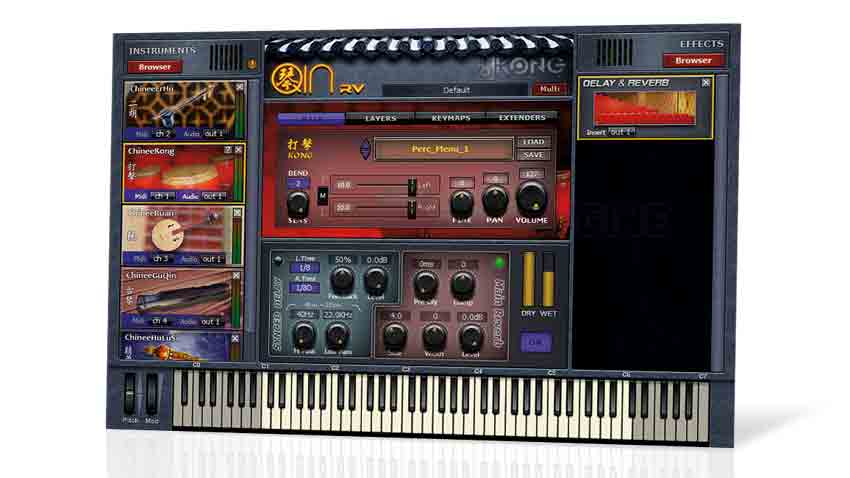 The bigger picture that a song exposes is its meaning.  Even without lyrics, a song can convey a message or a feeling throughout the song – and this can come from clever uses of rhythm and timing, but more commonly, the instruments that are used.  Kong Audio's Chinee Orchestra provide a rack of instruments that aren't as well known, but as sometimes needed to provide that extra air of feeling throughout a song.  Many other virtual racks capitalize on this idea to help the producer create something that hasn't been done before. 
http://www.musicradar.com/gear/tech/computers-software/virtual-instruments/chinee-orchestra-570290