Sanus Steel Foundations SF26 Speaker Stands
What good is having the right set of speakers if you have no way to mount them properly?  Unlike other aspects of the producers' or DJs' audio setup, a proper solution to mounting speakers will actually make a difference in how the audio sounds to yourself and others.  If you need a way to mount loudspeakers, then you probably bought the wrong speakers in the first place.  Most loudspeakers like the QSC K12 series already come with mounting hole to which they can be mounted to tripod stands.  If all else fails, they can actually be place on a surface as long as they are positioned at a good height.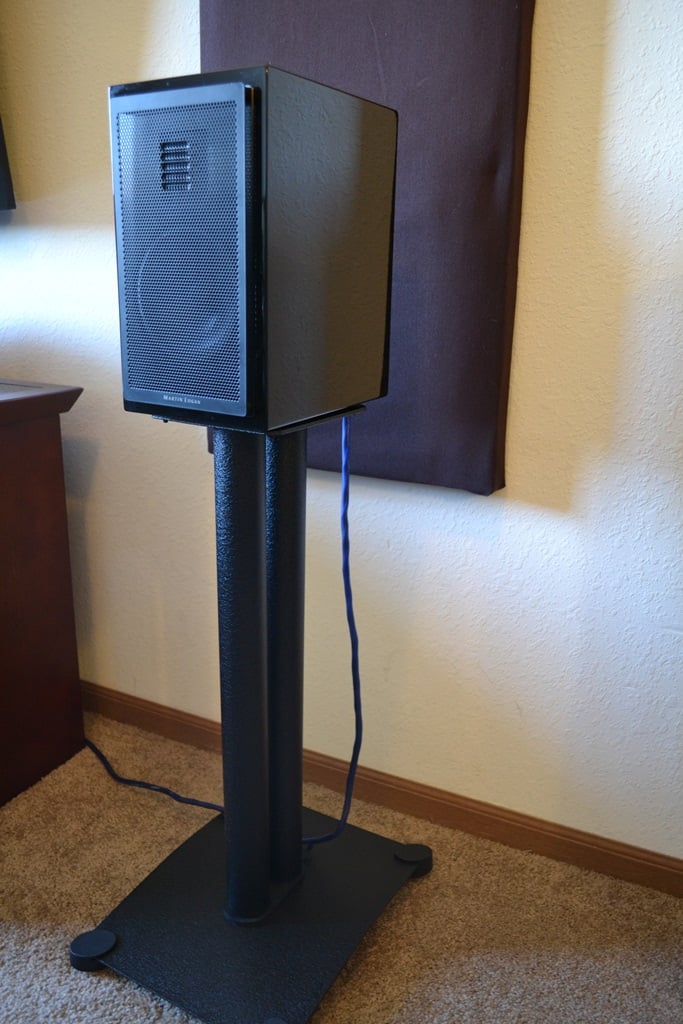 Monitors or bookshelf speakers for the house are another story.  Many reputable brands do not come with pre mounted holes in the bottom of the boxes, as this would add to their size and would require some engineering concerns.  There are special types of padded foam that are built to rest under such monitors to reduce vibration while elevating it a bit as well.  Alternatively, these monitors can be hanged from the ceiling if the situation allows it, and if the monitors work best at a medium distance from the listener.
http://www.audioholics.com/reviews/furniture/racks-stands/sanus-sf26