Is music artwork dead?
Back when music was only distributed on twelve inch vinyl records or the smaller 45's, there was much more emphasis on what would go on the outside of these record sleeves.  In the early days, the best option was to put a picture of the artist, in the same way an author does for a book – but later artists began adding actually pieces of art to symbolize the meaning of the album itself.  An iconic image and well known art graphic is the Pink Floyd Album – Dark Side of the Moon.  It is simple and minimal but has the power to convey a strong message to the listeners.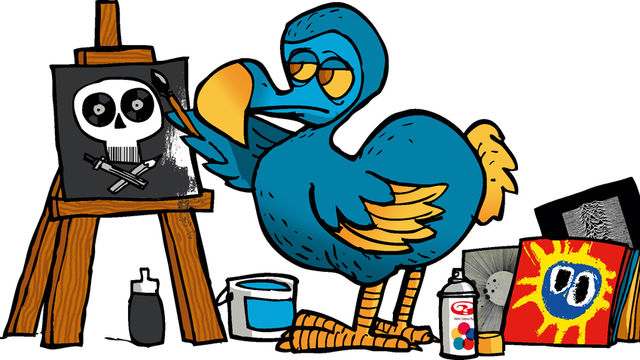 Art was still common, even with the introduction of the smaller compact discs – but the art itself was not nearly as emphasized as it used to be.  Today, artists are more concerned with selling their brand or image, so it makes more sense to use a logo with their name on it rather than another graphic artist's work.  Now that music is sold digitally, is there really a need for good artwork on the cover?  Perhaps one day the art itself will be a minor purchase in itself when buying an album. 
http://www.musicradar.com/news/tech/is-music-artwork-dead-574302