Summer NAMM 2013 announced
Music trade shows are becoming more common as they begin to receive more publicity in the paper and on the internet.  This is what is it all about.  Essentially, manufacturers and vendors need to have their products noticed, and aside from spending a lot of money on aggressive marketing campaigns, the best thing they can do is to let other people touch and play with their products.  Let them make their own videos and form their own opinions about what is hot and what is not, and the rest will follow through.  Companies take risks like this, knowing that a product can be revealed for what it really is; a flop or a great success – but ultimately the publicity works in their favor as potential buyers will remember their name when that big tax break comes around.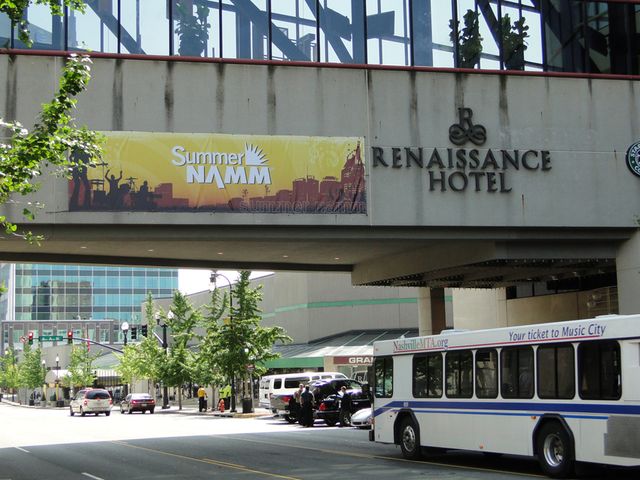 NAMM is probably the largest musical gear trade show in North America.  I happen to be lucky because this trade show is right in my backyard – but others do not share my luck.  Some are so unlucky that they require jetlag and waking up on another person's clock in order to attend.  This time I will not be as lucky, as the summer NAMM 2013 has been relocated to Tennessee. 
http://www.musicradar.com/news/tech/summer-namm-2013-announced-574445