ReBirth for iPhone to be discontinued
The iPhone and any smartphone can make a great medium for certain software and programs, but not all of them.  To simply port the exact same software on to the small screen of a phone is definitely possible, but not exactly usable sometimes.  The real challenge is not trying to move the software from one object to another; the challenge is trying to make it useable for people who only have access to their thumbs.  When text or buttons are too small to read, you have already shot yourself in the foot.  Simply typing a text message can be hard enough, so type pads have to be created to predict spelling mistakes and errors.  Can the same be done for a DAW?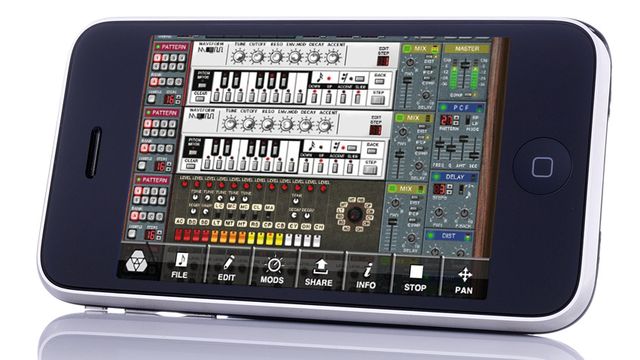 It would be nearly impossible for a DAW to know what you meant to press, rather than what it sensed you press.  For this reason, complicated controls are just too damn difficult to implement into a hand held DAW.  It needs to be simplified and almost watered down if there is to be any real control involved in it.  ReBirth was somewhat of a failed attempt for Propellerhead, even though their figure app was quite nice on its own.
http://www.musicradar.com/news/tech/rebirth-for-iphone-to-be-discontinued-575301