Universal Audio is offering an amazing deal! Learn all about it here!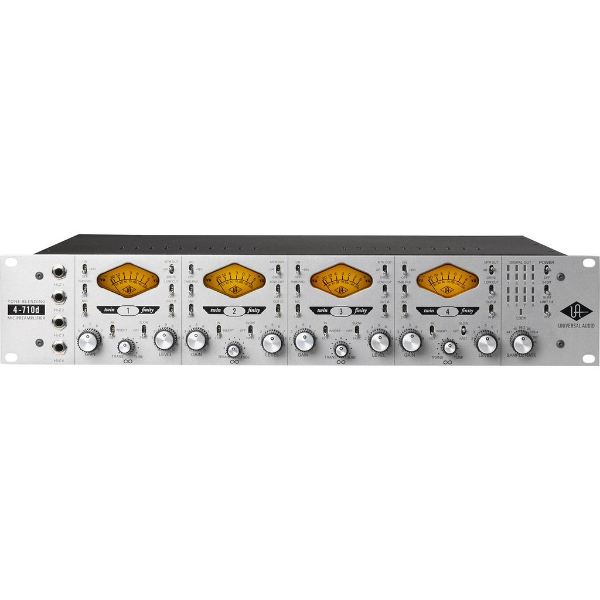 Say you were in the market for a preamplifier. Say you were in the market for a preamplifier, but you're looking for something to sweeten the pot. "After all," you may think to yourself in this vague hypothetical scenario, "why would I invest in a preamp without getting something a little extra?" Worry not, dear consumer, as Universal Audio has heard you, and they're rolling out a killer promotion.
Starting August 1st, Universal Audio is kicking off their 4-710d preamp promo. It works like this: from now until September 30th, Universal Audio will hook you up with a free UAD-2 QUAD DSP Accelerator when you purchase a 4-710d preamp!
What's this mean for you? Well, by pairing the retro tone of the 4-710d with the UAD-2 QUAD DSP Accelerator's Analog Classics Plus plug-in bundle, and you've got the perfect combo for warm, analog-style sound.
Simply register your 4-710d with Universal Audio, and they'll get you that UAD-2 Quad DSP in your choice of Thunderbolt, FireWire, USB, or PCIe!
Have we got your interest? If so, you can get your 4-710d here! To learn more about this promo, visit Universal Audio's site here!