Arturia's New DrumBrute Makes An Impact!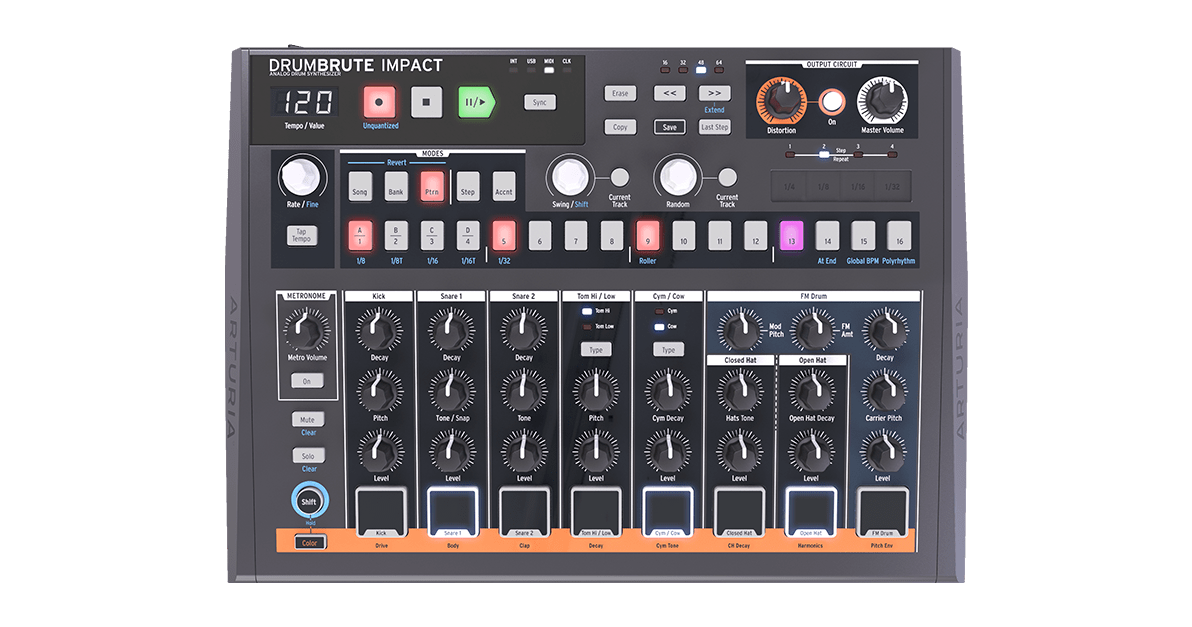 If there's one thing Arturia knows, it's analog drum machines. Also, I hear they have a guy who makes a mean bean dip. So they know drum machines and bean dip. But we're not here to discuss bean dip! No, today, we're here to discuss the announcement of an exciting new addition to Arturia's legendary DrumBrute line-up, the DrumBrute Impact!
For fans of Arturia's DrumBrute, the Impact looks to take what users know and love about this little addictive analog beat box and build on it. In addition to the easy sequencing and crisp sound, the Impact will introduce:
A brand new "Color" layer, allowing dramatic changes to sound on the fly

A polyrhythmic 64step sequencer

4 extra output busses (perfect for postprocessing and multitracking!)

10 ridiculously rad sounds to access through the Impact's 8 responsive performance pads (including Kicks, Snares, Tom High and Low, Cymbal, FM Drum, and Cowbell)
We bet the analog drumheads out there are practically drooling reading over those specs. But don't worry; you don't have to spend the next couple months staring longingly at a picture of the DrumBrute Impact in a frame next to your bed (also, maybe don't do that. It's kinda weird.), because the Arturia DrumBrute Impact is hitting shelves in August 2018!
Just keep your eyes on the UniqueSquared website, as we'll have the Arturia DrumBrute Impact up and ready to buy as soon as it's available! Wanna learn more about this dramatic little drum machine? Head on over to Arturia's website!