Gear up for the Goliath's new launcher!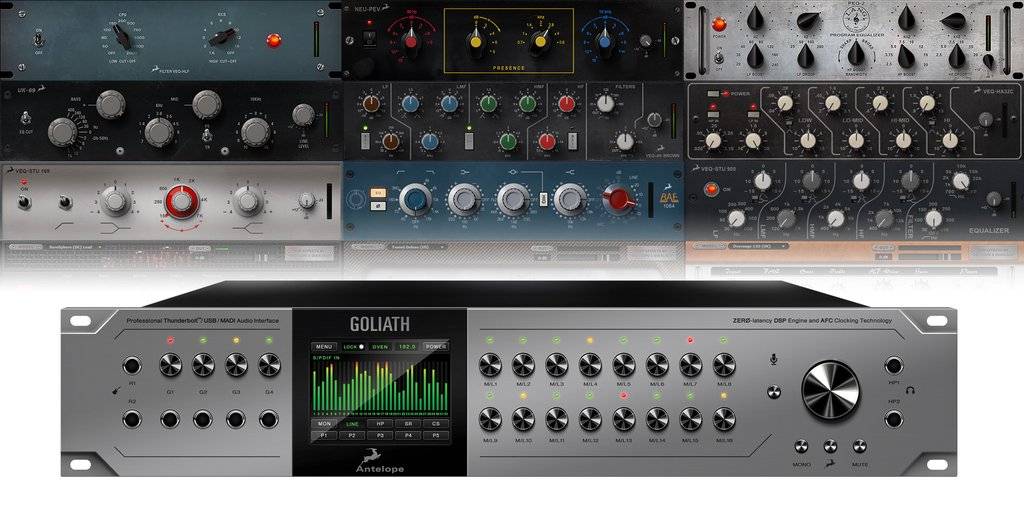 The Antelope Audio Goliath Has A New Launcher!
What if I told you that Antelope Audio's great Goliath interface was going to get ever greater? "How can something so great possibly get even better?," you say, "Tell me , or I'll cut you!" Okay, well, let's bring it down a level maybe, but let me tell you!
The Goliath has received a brand spanking new application dubbed the Antelope Launcher, which now serves as the Goliath's main hub! Through this handy dandy Antelope Launcher, users can access a veritable smorgasbord of emulations!
That's right: with the Antelope Launcher for the Antelope Audio Goliath, users can now utilize emulations of both the Edge and Verge mics, along with expanding the Goliath's already outstanding selection of emulations, adding new bass amp and cabinet models, new mic preamps, and even Antelope Audio's first ever tape machine Reel to Reel!
Goliath users can snag the new Antelope Launcher here. Haven't joined the Goliath faithful just yet? No worries: you can snag your Antelope Audio Goliath interface from UniqueSquared here
Buy your Antelope Audio Goliath here!