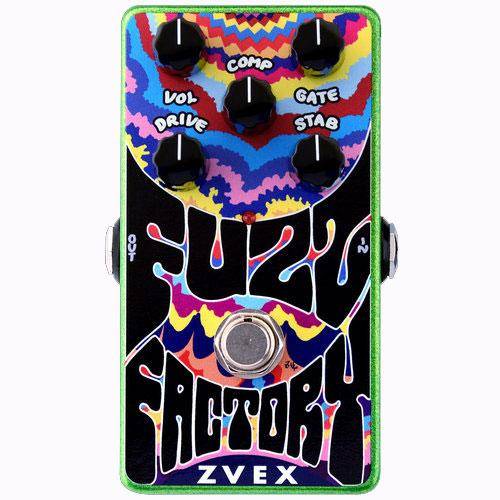 Water is wet, the sky is blue, and we here at UniqueSquared love a rad effect pedal. When it comes to fill up our pedal boards, the U2 team searches far and wide for crazy, out there pedals that can bring all sorts of sonic madness to the table. It was through this search for tone-altering weirdness that we ended up introduced to ZVEX Effects.
Based out of Minneapolis, Minnesota, ZVEX was founded by Zachary Vex, a certified effect pedal mad scientist. Through ZVEX, Vex and his team throw together all manner of tonal madness, creating fuzzboxes, bass distorters, and boosters that push your guitars in bold new directions. If this isn't enough to get your motor running, each pedal (save for the Vextron line) is hand painted at ZVEX's factory, giving the pedals a homemade, authentic feel.
But call us Reading Rainbow, because you don't have to take our word for it. ZVEX has found its way onto the pedal boards of the likes of Isaac Brock of Modest Mouse, Jack White, Billy Corgan of The Smashing Pumpkins, and Ben Gibbard of Death Cab For Cutie.
So see what all the fuss is about for yourself and check out UniqueSquared's selection of ZVEX Effects pedals here!